Menu



Showcase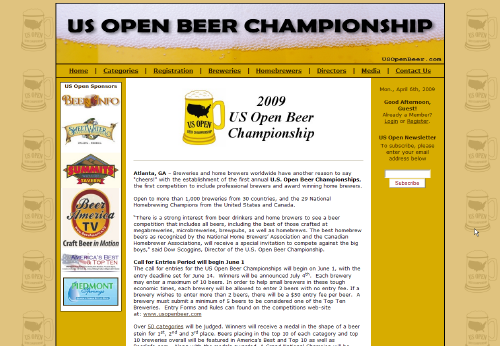 COMING SOON: FlexCMS 3.2.2!!!


Home > FlexCMS Support Forum > General > Feature Requests > Timed Pages


FlexCMS Support Forum


Timed Pages
Started August 22, 2005 @ 2:16pm by notdodgy

Post Message
Timed Pages
August 22, 2005 @ 2:16pm
Hi,

I have been trying out the timed page feature - in the absence of instructions.

Despite the warnings about unique page names, two or more can be defined.
The first enabled page gets displayed.
e.g. a second page can be displayed on the same menu link after the first has gone past it's end date.

If a single page is before or after it's view date, then the menu link is not displayed - which is quite neat.

So back to the feature request - on the list of menu links and list of pages, how about an icon to show if a page is time controlled and if so, is it pre, current or post active.

Roger



MEMBERS



FlexCMS eNews

To subscribe to our enewsletter, please enter your email address in the box below and click the "Subscribe" button.

Note: You may easily remove yourself from the newsletter list at any time by following the instructions included with every mailing.