Menu



Showcase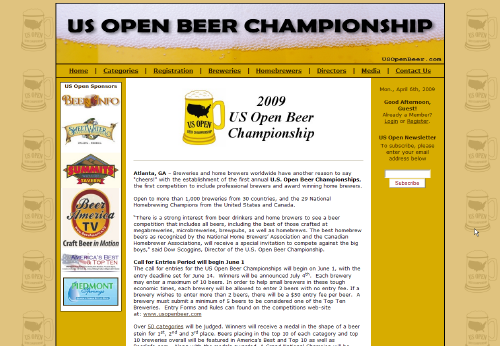 COMING SOON: FlexCMS 3.2.2!!!


Home > FlexCMS Support Forum > User Help > General Support Requests > Breadcrumbs


FlexCMS Support Forum


Breadcrumbs
May 21, 2009 @ 9:58pm
The breadcrumb trail at the top of every page doesn't seem to work very well. I thought it would show a trail of recently visited pages, but a simple visit to three pages confuses it. eg....

I start at <Home>, go to <Whiterock> and from there to <Northern Line> . You would expect the breadcrumb trail on the Northern Line page to be Home > Whiterock > Northern Line. But it isn't, it just shows Home > Northern Line, having 'lost' the second visited page (Whiterock) altogether.

Apart from the fact it doesn't seem to work very well, how can breadcrumbs be turned off altogether, if desired? Does a line have to be removed from the template?...I can't find anything in the control panel.

thanks
Hugh
DCSun
Administrator



Posts: 613

May 21, 2009 @ 10:37pm
Hugh,

There is in fact a setting to turn them off. It's located in the Modify Site Preferences section, fourth option down titled "Show Navigation Links?". Your options for it are "No", "Yes, except for the Home Page", and "Yes, on all pages".

They're functioning as they should be, as their purpose is to show links based on the current location relative to the top of the site, not the user's history. Pages always just link to the home page, because the page categories are currently used for administrative organizational purposes only. Other areas (such as News/Articles, Store, etc) do show multiple category levels where they exist.


David


FlexCMS v3.2 Has Been Released!
May 22, 2009 @ 8:12am
Hi David,

OK, thanks for that. Best to turn it off really then, I guess, as everything is relative to the Home Page in some way! Not a lot of point when there is both a Home Page link always in the main menu as well as the header bar acting as a Home link. It's just reiteration.

A real breadcrumb trail might be useful, though.

Thanks for pointing out where I can turn them off, couldn't find it before!

cheers
Hugh



MEMBERS



FlexCMS eNews

To subscribe to our enewsletter, please enter your email address in the box below and click the "Subscribe" button.

Note: You may easily remove yourself from the newsletter list at any time by following the instructions included with every mailing.